Slovenia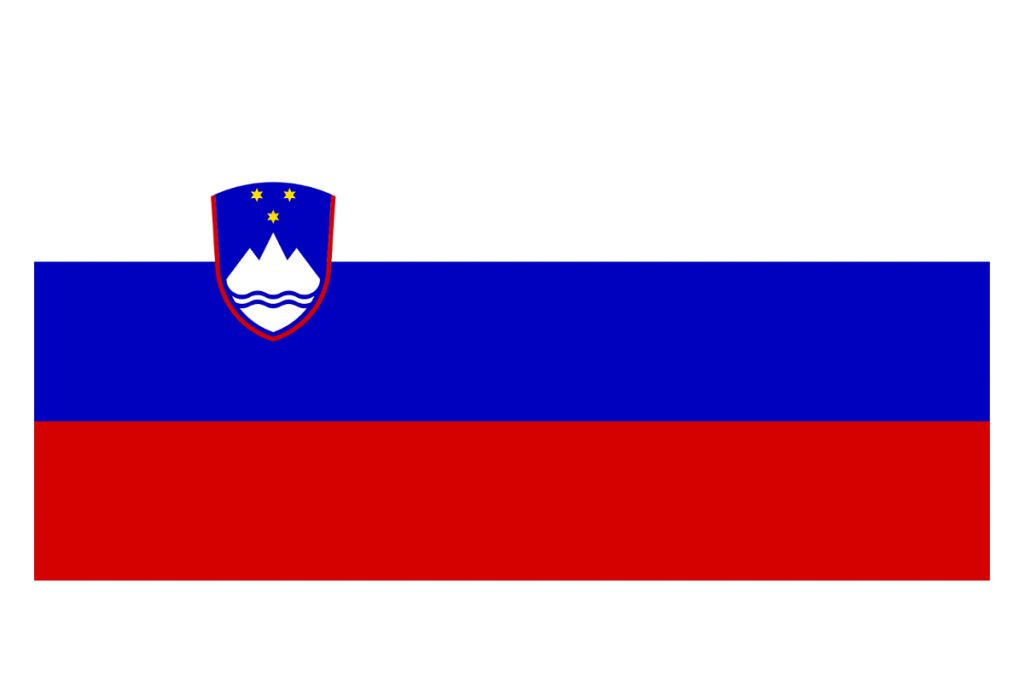 Slovenia is a country where various cultures and traditions have long come together, and today form a unique nation proud of its heritage yet a winning, forward-looking mindset and a positive, productive attitude.
With its beautiful natural landscapes, ancient historical sites and modern facilities, friendly and talented people and dynamic entrepreneurs, it's a great place to visit or live, do business – and enjoy.
Slovenia is a place in which it is worthwhile to invest and work thanks to its favourable business environment. The geostrategic position at the crossroads of transport routes, well-developed ICT and physical infrastructure, technological networks and platforms, centres of excellence and clusters as evidence of high-level innovation activity, make Slovenia an excellent base for business development and growth, encouraged by high performance education system, which in the final stages allows the inclusion of students in advanced research, business and international projects. 
Our legislation is clear, an entrepreneurial culture and support networks are in place to help the setting up and improve the growth potential of businesses.
Just like in the rest of Europe where small and medium-sized enterprises (SMEs) make up 99% of European businesses, Slovenia also has many small, often family-run operations. Their small size makes them flexible when it comes to adapting quickly to market changes but also sensitive to changes in the industry and environment in which they operate.
The objective set by the Slovenian government to alleviate the bureaucratic constraints is still work-in-progress as the measures are drafted to reduce the obligations to provide information which are set out in the legislation. By simplifying the requirements to provide information, the administrative costs borne by the business sector will be reduced and the well-functioning web-based reporting is already saving time and money to businesses that operate in Slovenia.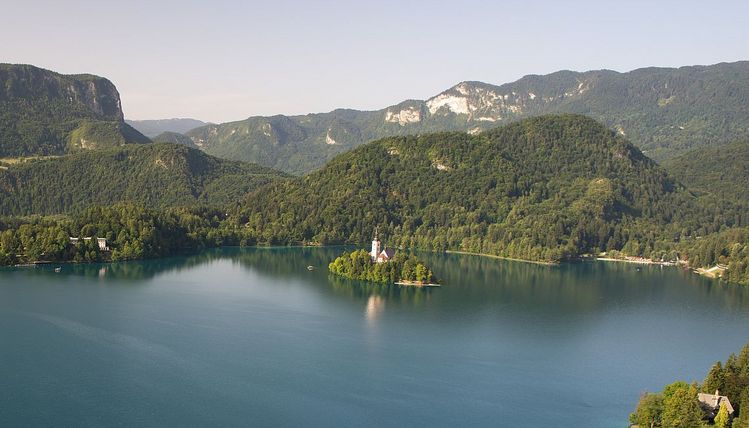 The World Bank's Doing Business Survey measuring and comparing regulatory conditions for doing business ranks Slovenia in 37th place among 190 nations. Slovenia is among the top ten countries with the least number of procedures required to start a new business. Not only that: it is the cheapest place on the planet to launch a new corporation. Another advantage highlighted by the report is Slovenia's high level of security for investors.
In this stimulating entrepreneurial environment with almost 196,000 business entities some very successful, international-oriented companies have grown. These Slovenian pillars of success are the main source of relative wealth and competitiveness of our economy.



Slovenia boasts a surprising number of internationally renowned names and brands. From science, technology, design and lifestyle, to celebrated individuals like philosopher Slavoj Žižek, composer and musician Slavko Avsenik and his Oberkrainer ensemble and owner of the big crystal globe, skier Tina Maze. Some of the world known products such as the 35 mm slide frame, the perfume atomizer, alpine carving skis, the first hybrid yacht and the best selling Talking Friends smart phone application were created in Slovenia.
Advanced technological solutions, highest quality production processes, spirited innovation and widespread ecological awareness in the greenest of Europe's natural environments are firmly integrated in the development and production strategies of an increasingly large array of the ambitious, forward-looking Slovenian manufacturers.
Industries
Slovenia's long industrial tradition and good education, extensive training and personal qualities of its people explain why so many industries have such a large footprint in international markets.  A recent drop in less technology intensive and less competitive manufacturing industries is offset by a significant increase in the share of industries of higher technology intensity.
Slovenia's export competitiveness attribute to the restructuring of the Slovenian economy towards high-tech products and the markets. Slovenia exports a relatively large number of intermediate products and the share of domestic value added in exports has to rise particularly in the high- and medium-high technology industries: manufacture of vehicles and vessels, the manufacture of electrical and optical equipment, and the manufacture of machinery and equipment.
Knowledge-intensive services lead to manufacturing or technological innovations and sharpen the competitive edge of Slovenia's manufacturing industries at home and abroad. The flagship industries include: pharmaceuticals and chemicals, electronics and electrical engineering, machine building, wood processing, food processing, textile, life science and hospitality and entertainment.
Automotive


With 16,000-strong direct automotive employment in over 250 companies and the total employment depending on the automotive sector estimated to be five times higher (Eurostat, ACEA) Slovenia has highly qualified people for the competitive and sustainable auto industry.



Key products:




Seats and seat components
Components and materials for interior furnishing
Car body parts
Components for braking systems
Mechanical and electric/electronic components for engines
Exterior equipment and body lighting equipment
Exhaust systems
Engine and gearbox components
Steering system components
Drive components
Other systems and components
Manufacturing spot welding equipment
Tooling for automotive industry
Research, testing and other development activities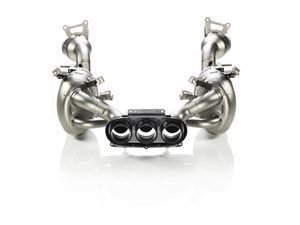 Chemicals & Pharmaceuticals


Slovenia's manufacturers of pharmaceuticals and chemical products are the country's most successful companies thanks to a long tradition of the chemical industry in this part of Europe.
The human capital led to the successful evolution of the industry from the manufacturing of basic chemicals to the manufacturing of finished consumer goods: pharmaceutical and cosmetic products, pesticides, and rubber and plastic products. Knowledge and skills of some 27,000 employees in some 850 companies make the Slovenia's manufacturers of pharmaceuticals and chemical products highly successful in key export markets.



Key products:




Basic chemicals
Pesticides and other agrochemical products
Coatings, paints, varnishes and similar coating, printing ink and mastics
Basic pharmaceutical products and pharmaceutical preparations
Soap and detergents, cleaning and polishing preparations, perfumes and toilet preparations
Other chemical products
Man-made fibres
Engineered rubber and plastic products
Tyres and air-tubes for vehicles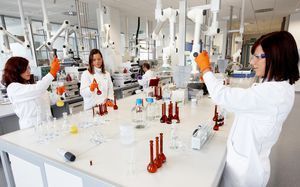 Electrical & Electronics


The electrical and electronics sector employs nearly 28,000 people in over 600 companies. Some 2,100 students are enrolled in undergraduate courses for electrical and electronics engineers. The number of students in secondary schools for electrical engineering and computers is around 2,900.
By ensuring a continuum of education and training opportunities that support a skilled workforce in the electrical and electronics sector, Slovenia's workforce combines successfully the country's long industrial tradition with ingenuity and skills to produce clever technical solutions..



Key products:




Electro motors and machines
Household appliances
Telecommunication equipment
Electronic measuring systems
Medical and optical equipment
Power distribution facilities
Electrical components
Electronic manufacturing services (EMS)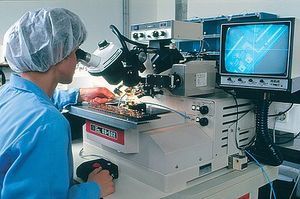 ICT


The ICT sector in Slovenia employs today around 20,000 people in some 3,000 companies. The fast development of the ICT manufacturing and services in Slovenia is a result of systematic human development, well-developed ICT infrastructure and government commitment to boosting the ICT sector as one of the national development priorities.



Key products:




Telecommunication equipment
Telecommunication services
IT services
Hardware
Software
Equipment distribution
Web services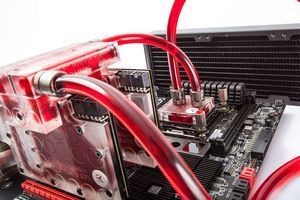 Logistics & Distribution


With its transport and infrastructure, Slovenia has all the attributes of one of the best logistic and distribution locations in the northern Adriatic region. Slovenia's strategic geopolitical position and decades of trading with the countries of central, east and south-eastern Europe make it a location of choice for the distribution of goods to the EU's 500 million consumer market and to the emerging markets of East and South-eastern Europe.



Key products:




freight forwarding and freight shipping,
handling of goods,
goods warehousing and storage,
maritime and inland logistics terminal operations
additional services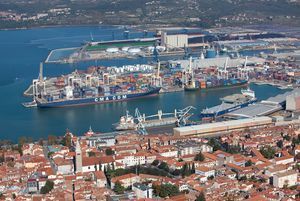 Machining & Metalworking


Experience and knowledge of employees give companies an edge through innovative solutions that translate to continuing improvements of manufacturing processes, efficient technology practice and green engineering. The fact that some 51,000 people work in over 2,900 machining and tooling companies explains the progress in the development of modern technologies and their application to a lean-manufacturing environment.
The CE conformity marking affixed to the »Made in Slovenia« products speak of a high level of metalworking technology, machine tools and precision engineering found in Slovenia. Slovenian manufacturers are moving to the fore of the international supply chains as slow stamping-press speeds and frequent die crashes are regarded as not acceptable.



Key products:




vehicles and auto parts
metal fittings and components
cast and fabricated metal elements
water turbines and pumps
various metal products
metal tools
truck lifts
HVAC systems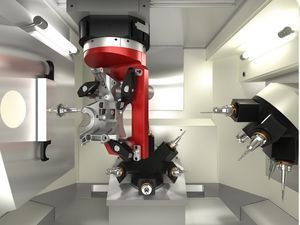 Wood-processing


Slovenia's reputation as the third country in Europe after Finland and Sweden with over 60 per cent of its territory under forests explains why woodworking industry has always been important. Cabinet, furniture, millwork and custom woodworking manufacturers tap the local skills heritage. The industry employs some 11,000 people in nearly 1,055 companies – bedrock of skills and technical expertise.



Key products:




Pre-fabricated wooden houses
Builders' joinery & carpentry of wood
Plywood, veneered panels and similar laminated wood
Fibreboard of wood or other ligneous materials
Veneer sheets&sheets for plywood &other wood sawn lengthwise
Particle board and similar board of wood or other ligneous materials
Packaging materials of wood
Tableware and kitchenware of wood
Wooden furniture for kitchens, living quarters and public institutions
Wood marquetry & inlaid wood
Wooden frames for paintings etc.
Casks, barrels, vats, tubs etc. of wood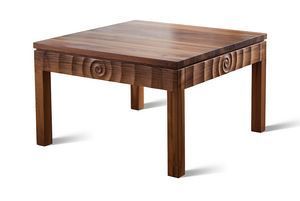 Certificates and awards
Contact
Fotogalerie
Zobrazit celou fotogalerii