Switzerland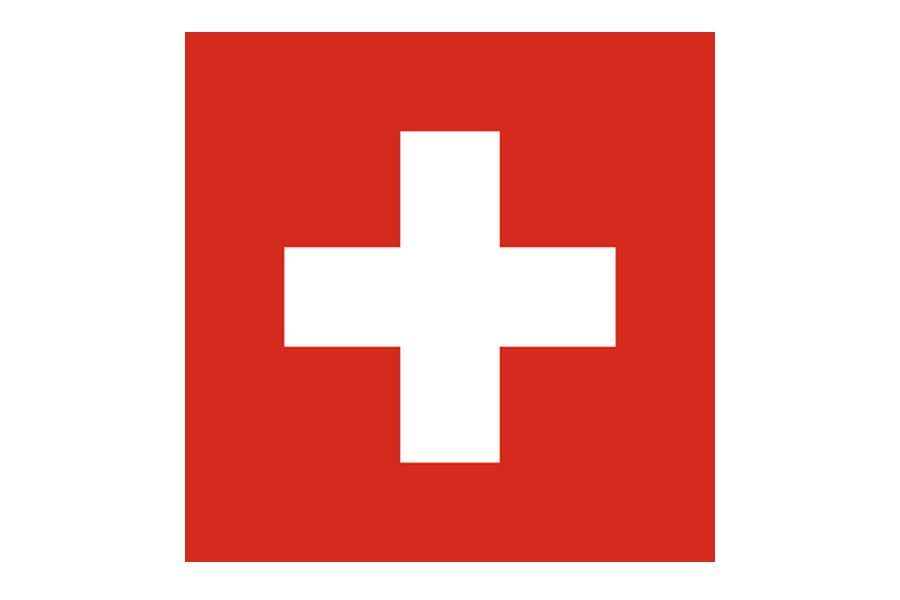 Switzerland is the most competitive business center in the world. There are numerous good reasons to locate a business in Switzerland: innovation and technology, a liberal economic system, political stability, close links with foreign markets, excellent education and healthcare systems, an outstanding infrastructure, a high standard of living, and a competitive tax system.

The numbers speak for themselves: Switzerland has achieved top rankings in international location rankings for years. Its strengths include above all the high innovation capability and availability of highly qualified talent, an efficient and stable infrastructure as well as an excellent education system with renowned universities.
#1 most innovative country in the world (Global Innovation Index 2019, INSEAD/WIPO)
#1 most attractive country for global talent (Global Talent Competitiveness Index 2019, INSEAD)
#1 favorite country for expats (Expat Explorer Survey 2019, HSBC)
#1 number of patent registrations per capita (Annual Report 2019, EPO)
#1 most resilient business environment in the world (Change Readiness Index 2019, KPMG)
#1 most cosmopolitan economy (KOF Globalization Index 2019, ETH)
#2 strongest nation brand in the world (Nation Brands 2019, Brand Finance)
#3 most resilient der Welt (Global Resilience Index 2019, FM)
#3 most politically stable country in the world (Competitiveness Report 2019, IMD)
#4 most competitive country in the world (Competitiveness Report 2019, IMD)
#4 highest economic freedom (Economic Freedom Report 2019, Fraser Institute)
#5 most digitally competitive country in the world (World Digital Competitiveness Ranking 2019, IMD)
The most innovative country in the world
Switzerland's prosperity stems from its propensity for innovation. Swiss enterprises habitually strive to make improvements to their products, services and processes by investing heavily in research and development. This success is due, in part, to the presence of renowned research institutes and the ability to effectively turn research results into marketable products.
Stable, safe, secure
A stable currency, a federal state system, strong purchasing power, and economic, social and political stability guarantee a high level of security for investments in Switzerland.

Internationally integrated
Switzerland isn't in the EU, but it has bilateral trade agreements in place with every country in Europe. This ensures free movement of goods, services and people. Switzerland has even more free trade agreements than the EU has: in total 41 separate FTAs. Investing in an independent country like Switzerland significantly reduces the risks associated with international expansion.

Talent pool
Switzerland acts like a magnet to qualified workers from abroad and retains the talent it grows. In the Global Talent Competitiveness Index by INSEAD, Switzerland takes first place. Swiss workers are generally well-educated and multilingual with above-average international experience. They are motivated, reliable, and dedicated employees.

Easy labor laws
Switzerland's labor market is characterized by liberal legislation, light-touch regulation, and exceptional social stability. Labor disputes are resolved by the social partners. Strikes are rare. The social insurance system for workers is based on the principles of solidarity and personal responsibility.

An internationally competitive tax situation
Switzerland's federal tax system is a successful model: taxes are determined and levied at the federal, cantonal, and municipal levels. Domestic tax competition plays a significant role in the very low rates of taxation. The most attractive cantons in tax terms are international leaders with regard to both corporate taxes and the tax imposed on highly skilled workers.


Find out more about Switzerland as a center of trade and technology and how its high level of competitiveness and innovation clusters can help you grow your business. 
Key Industries
Switzerland has strong clusters in life sciences, ICT and advanced engineering. Since we have the knowledge of all these sectors, we are especially strong in vertical integration technologies such as Biotech, Medtech, Fintech, Cyber Security, Robotics, Industrial Design and so on.
Personalized Health
Blockchain
Advanced Manufacturing
Life Sciences
Mechanical, Electrical and Metal Industry (MEM)
Information and Communications Technology
Financial Services
Headquarter Functions
Certificates and awards
Contact
Fotogalerie