SSAB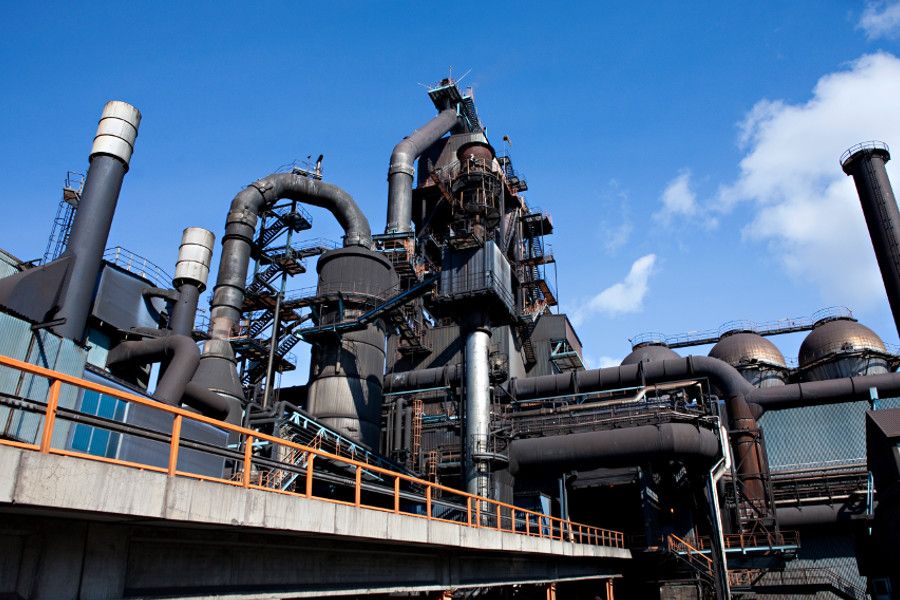 SSAB is a highly-specialized global steel company driven by close relationships with our customers. SSAB develops high-strength steels and provides services for better performance and sustainability.
SSAB is a leading producer in the global market of Advanced High-Strength Steels (AHSS) and Quenched & Tempered Steels (Q&T), strip, plate and tube products, as well as construction solutions. SSAB's steels and services help to make end products lighter and increase their strength and lifespan.
SSAB has a cost-efficient and flexible production system. SSAB's production plants in Sweden, Finland and the US have an annual steel production capacity of approximately 8.8 million tonnes. The company also has capacity to process and finish various steel products in China, Brazil and many other countries. In Sweden and Finland, production is integrated into a blast furnace process. In the US, electric arc furnaces are used for a scrap-based production process.
SSAB has been at the forefront of sustainability in many ways. With confidence deriving from our traditions, we now strive to do even more. SSAB's plan is to offer fossil-free steel to the market in 2026 and to eliminate all of our CO2 emissions by 2045.
SSAB Special Steels
Global steel supplier and service partner in Quenched & Tempered Steels (Q&T) and Advanced High-Strength Steels (AHSS).

SSAB Special Steels' wide product portfolio includes a number of unique steel grades. Hardox® - our global brand of wear steels - has the highest awareness of all brands in the steel market. Through close collaboration, we help our customers to utilize our high-strength steels to create new, innovative steel solutions and applications.


SSAB Europe
SSAB Europe is leading Nordic-based premium steel producer of high-quality steel strip, plate and tubular products. The division stands out from other steelmakers through its know-how of production processes, applications of high-strength steels and value-added services.

SSAB Americas
SSAB Americas is market-leading North American producer of quality steel plate and coil. SSAB Americas is the largest producer and supplier of steel plate in North America, strongly positioned and highly recognized in the region for cost efficiency and quality.
Products
Workshop solutions
To utilize the full potential of our steels, SSAB has together with technical partners developed workshop tools and other products that make it easy to use high-strength steel. All products are made to match our different steels.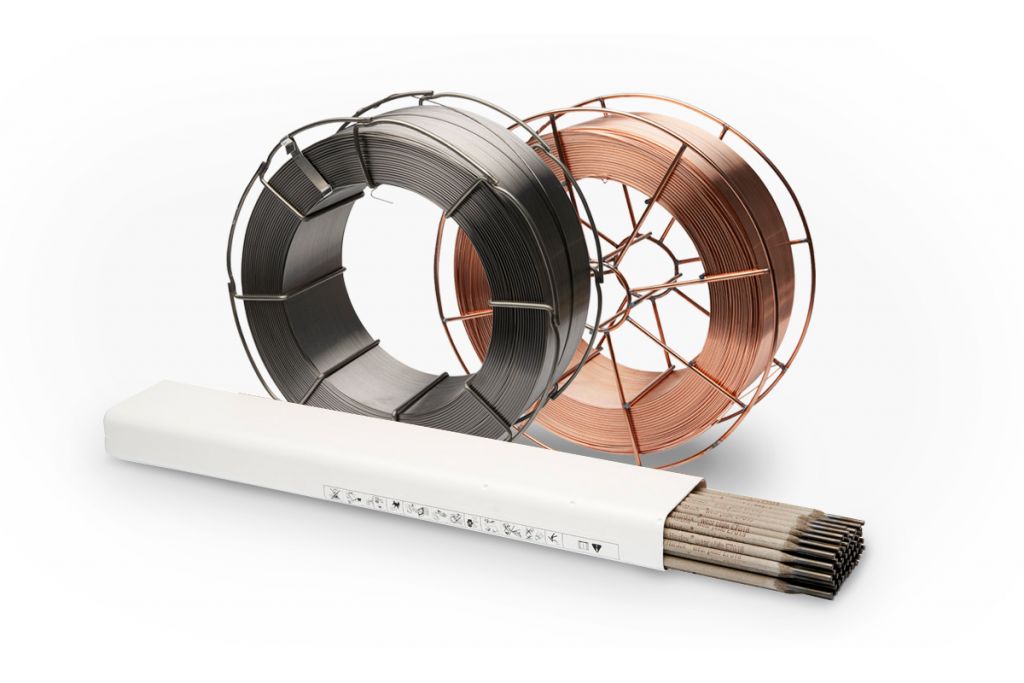 Welding consumables

Before you power up your welding machine, make sure you have the best welding consumables for the job. With welding consumables made to match the high performance of Hardox® wear plate, you can amp up your productivity, achieve superior quality and minimize the risk of hydrogen cracks.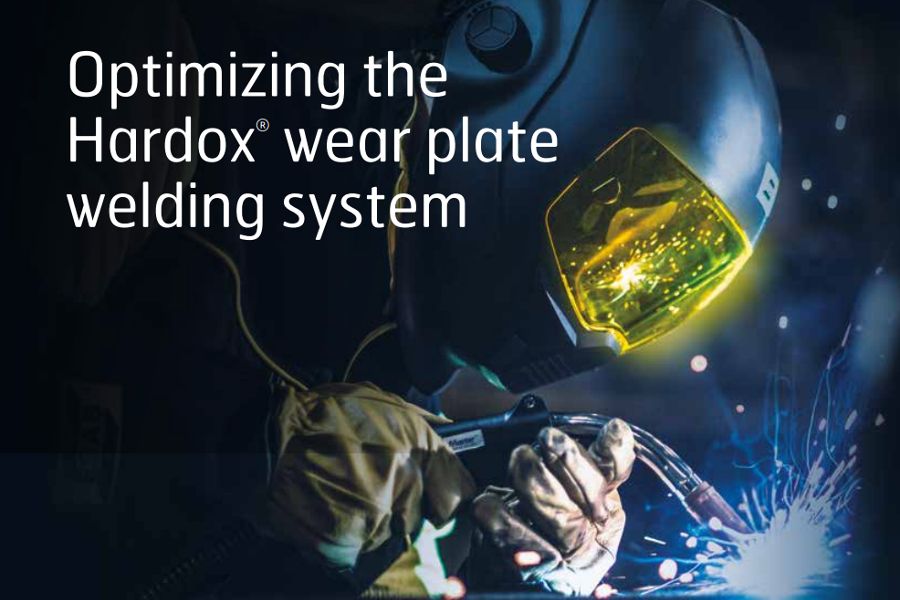 Machine tools

Power up your performance when machining Hardox® wear plate! SSAB has partnered with leading producers to develop machine tools that are made to match the high performance of Hardox® wear plate. You'll be able to machine faster and more accurately, avoid premature wear, and gain a long tool life without pilot breakage.



Fit for purpose, made to match
Our range of machine tools includes:



Countersink sets (for conical holes). Great results even under unstable conditions.


Counterbore sets (for cylindrical flat-bottom holes). Made of an extremely tough material.


HSS-Co8% drills, for efficient machining of Hardox® wear plate up to Hardox® 500 without CNC machines and solid carbide drills.



Delivery
All products can be ordered online and they will ship right to your door, usually within 7 days. Standard pricing for orders within the EU. For orders outside the EU, please request a custom quote.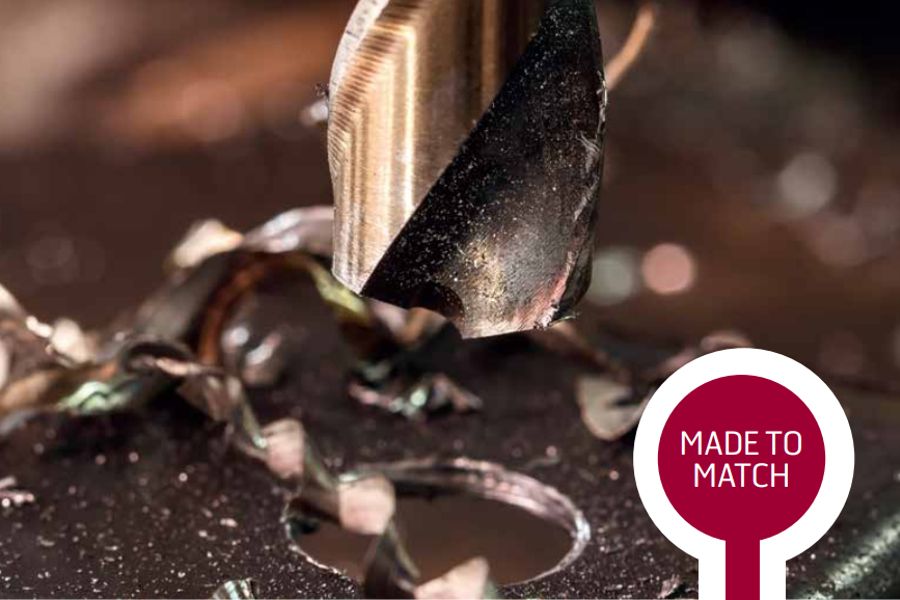 Industries
Automotive



Steel for the Automotive Industry
As pioneers in advanced high-strength steel (AHSS), Docol® is a trusted partner to the automotive industry, delivering products and services that make cars safer and more eco-friendly. Docol® supplies many steel grades according to VDA and OEM standards.


Future-proof steel for mobility
Automotive Life Cycle Assessments drive our future-proofing processes as we decarbonize the production of our advanced high-strength steels for automobiles.


The most sustainable solution
With pure ore and the cleanest steelmaking technology, we produce the most CO2-efficient steel for lightweight solutions. Consistent high quality that optimizes productivity for the automotive industry, allows us to help you make cars lighter, stronger, cleaner and greener.


For a mulititude of applications
Docol® steel grades are being used by OEMs and tier suppliers in millions of vehicles around the world, in a range of components and applications. We partner with our customers throughout the life cycle of their products to develop stronger and lighter steel materials – and total solutions that help drive the industry forward.


Dedicated automotive expertise
We are always close to you and take responsibility throughout the entire process. Our efficient worldwide logistics solutions meet your specific needs, and our dedicated automotive team provides support in any issue.


SSAB Introduces Docol® HE – Hot Rolled AHSS with improved Edge Ductility
Introducing Docol® HE, a new range of hot rolled advanced high strength steel (AHSS) with improved edge ductility for automotive manufacturers facing technical challenges in production.


Roll formed and 3D bent tube made from 1700MPa martensitic steel wins the Swedish Steel Prize
Shape Corp. wins Swedish Steel Prize with their 3D roof rail tube, a new innovation that represents a first in the automotive industry and will result in both cost savings for OEMs and safer cars for the general public.


Docol® AHSS products and technical data sheets
Docol® advanced high-strength steel (AHSS) can be obtained as hot-rolled, cold - rolled, hot-dip galvanized and electro galvanized products. Our product range includes thin sheet steel with a thickness range from 0.4 mm to 16 mm, plus a maximum sheet width of 1,600 mm.


Try it for yourself
Our Trial Material Stock Center is a unique service to the automotive industry. We ship coils, sheets, and custom lengths of any size to anywhere in the world. In 1-2 weeks the material is ready for dispatch.


Cost efficient and sustainable life cycle
The cost advantage is a big part of the value when choosing advanced high-strength steel (AHSS). With AHSS, you can obtain the same weight reduction as with aluminum, but for a much lower price. However, Docol® AHSS is also the most sustainable choice. Our steels are easy to process and the high quality and consistency allow for cost-effective production.


Automotive insights
Want to know more about recent developments and future trends in the automotive industry? Automotive Insights, from Docol®, brings you hand-picked articles, news and more.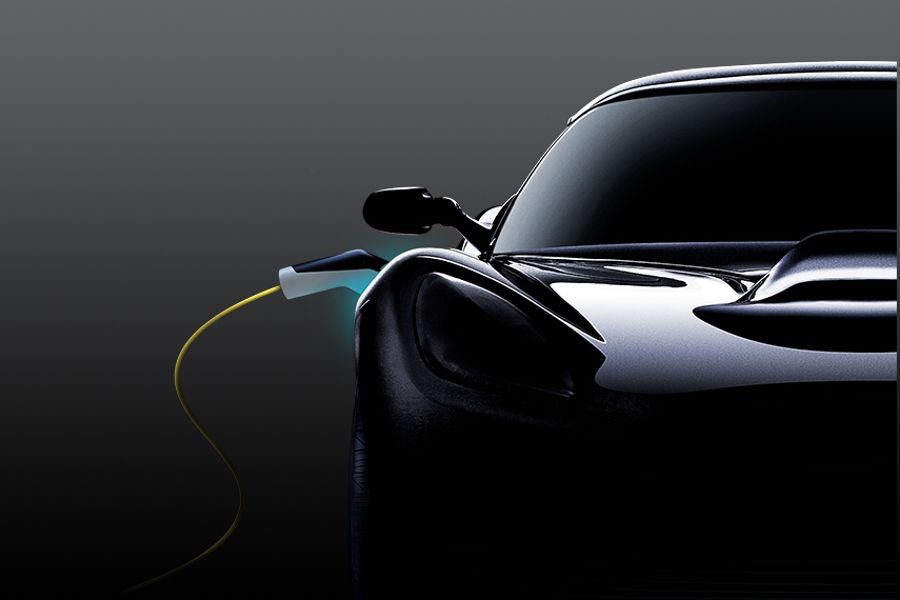 Construction and building
Premium steels and coatings for building success

From architects to contractors, from regulators to customers, people are demanding buildings that are well designed, cost efficient and environmentally sustainable. On land or at sea, you'll find SSAB's steel products creating value across a wide spectrum of building and construction related sectors. Our GreenCoat family provides durable, colorful, sustainable steel coatings for both interior and exterior use, while SSAB Domex® and Strenx® hollow sections enable lighter frames with significant cost savings.

Applications:



Roofing
GreenCoat roofing products are Nordic-quality, color-coated steels for harsh weather and greener living. Unique properties and environmentally friendly.


Facades
SSAB GreenCoat steel products for facades are a range of Nordic-quality, color-coated steel for harsh weather conditions and green living.


Rainwater system
GreenCoat products for rainwater and roof drainage systems are Nordic-quality, color-coated steels for harsh weather and greener living.


Indoor applications
GreenCoat steel coatings for indoor applications are Nordic-quality, color-coated steels. Attractive, prepainted and ready to use, they help cut costs.


Lighter and more cost-efficient steel trusses with hybrid design
With SSAB's hollow sections, you can design light and cost-efficient trusses using a hybrid design.


High-resistance columns from SSAB's hollow sections
Get higher resistance columns with Domex Tube Double Grade and other high-strength hollow sections from SSAB.



Customer case - GreenCoat steel in self-cleaning facades
GreenCoat steel used in self-cleaning facades brings beauty and lower maintenance costs to a housing project in the Netherlands.


PLX used in roof of London landmark
PLX steel proved to be the perfect choice for the roofing of a renowned London landmark building with a colorful history on Eel Pie Island.



Customer case - Tubing for steel frame of exhibition cente

r


Double-grade structural steel tubing from SSAB was used for the steel frame of the renowned Helsinki Exhibition & Convention Centre in Finland.



Customer case

-

GreenCoat steel for hospital roof


GreenCoat steel serves as roofing for Swedish hospital. The environmentally-friendly color-coated roof contributes to a sustainable built environment.


Steels from SSAB help set the stage for sustainable construction at landmark arena
Of all the industries that use steel, the construction industry consumes the most. Yet buildings also offer the greatest potential for achieving major emissions reductions at the least cost. Today, SSAB is revolutionizing the development of special steels that enable truly innovative design in the industry while reducing its environmental impact.


SSAB Tech Support
SSAB Tech Support has a high local presence worldwide and can visit customers at short notice to solve acute problems or to initiate longer term co-development projects.



Offshore marine energy
SSAB have together with our customers succeeded to reduce weight, increase strength and service life and made cranes reach longer for 40 years. SSAB offers significant weight and cost reductions without compromising safety. SSAB have Offshore and Marine steel classifications from the most common classification societies like ABS, DNV-GL, LR among others.
Strenx® 700 OME offer a combination of SSAB's known workshop properties in combination with classification of your choice. Let's talk about possibilities and benefits in the Offshore Oil & Gas, Renewable energy and Shipping industry.




Offshore Mega Cranes
Strenx® performance steel offer possibilities to reduce weight by 30% and increase crane reach capacity. SSAB also offer solutions for engineering details as gear racks and large bearings.


Offshore Mast and Knuckle boom Cranes
SSAB offer custom size plates with stiffening corrugations and bends. Beveled edges for welding. Special profiles for light weight booms saving up to 50% weight.


Drill Towers
SSAB have developed high strength steel hollow sections and profiles for efficient drill towers. SSAB also offer cost and weight efficient steels for top-drives, pipe handling and other moving parts.


Dredging equipment
Hardox® wear plate is well known product for the buckets. But using Strenx® performance steel in the booms give you higher capacity and fatigue performance.


A-Frame cranes, LaR systems and Davits
Strenx® plates and profiles gives you great opportunities to increase capacity without increasing weight nor risk.


Ro-Ro Equipment
Ramps, Hatch covers and moving deck systems can be designed in Strenx® 700 OME ensuring strength and flexibility for safe loading. Reducing 30% thickness offer a 50% reduction of welding volume in many cases.


Bulk Cargo Lining
With Hardox® wear plate in the cargo box you do not need to reline your cargo boxes and you save time in harbor since cleaning up the cargo box is faster with flat cargo bottom.


Military Vessels
SSAB high strength steels protect equipment and people in defense related products. Sub-marine hulls, Ammunition rooms and collision damage resistant hulls.


Renewable Energy
Jacket structures and structures for offshore wind mills. Durable solutions for wave and tidal energy power plants.


Jack-up legs & Pylons
Strenx® 700 OM E with ABS EQ70 classification is used for jack-up rig legs and lift boat pylons enabling longer legs, saving weight and cost.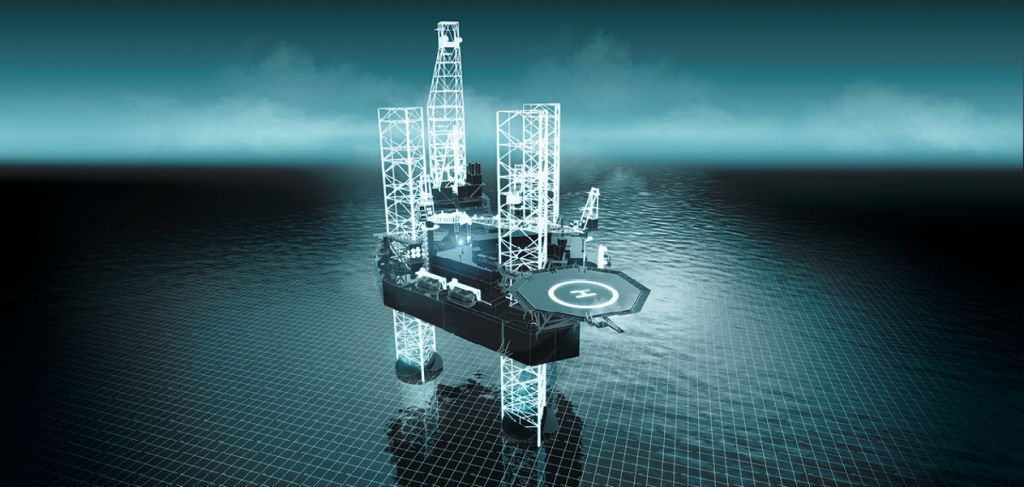 Lifting
Reach farther and higher with high-strength steel from SSAB

With expertise in high-strength steel design and manufacture plus decades of experience delivering to the lifting sector, SSAB can help your lifting applications cut weight without compromising strength or safety, lower fuel consumption, and reach higher. A higher strength-to-weight ratio means better payload as well as savings in material costs and construction schedules due to less welding.

Applications:



Mobile cranes
Learn how to make mobile cranes lift higher and farther with Strenx® performance steel, offering tensile strength of up to 1300 MPa.


Loader cranes
Make loader cranes more powerful using Strenx® performance steel, with tensile strengths up to 1300 MPa. Also great for booms, outriggers and turrets.


Concrete pump trucks
Discover how to make concrete pump truck cranes reach farther with Strenx® performance steel. Also great for booms, outriggers, tubing and chassis.


Aerial platforms
Learn how to make aerial platforms that can reach higher and farther with Strenx® performance steel, offering tensile strength of up to 1300 MPa.


Crawler cranes
Discover how to increase reach and capacity of crawler cranes with Strenx® performance steel. Also great for chassis, tension straps and booms.


All terrain cranes
Discover how to make all-terrain cranes reach farther and lift more weight with Strenx® performance steel.


Lifting equipment
Discover how to make lighter yet stronger and more durable lifting equipment with SSAB high-strength steel. Applications include forks, grapples and hooks.


Innovative design with high-strength steel
Designing with high-strength steel like Strenx® makes applications like lifting hoists, boom structures and other crane devices stronger and lighter.


Lift your business with Strenx® steel
Strenx® aims to set a new standard in high-strength, high-performance steel. Specially manufactured for customers who expect the best in terms of performance, quality and strength, it meets the needs of the lifting sector for strong and safe yet light and sustainable structures.


Outlift the competition
Achieve higher payload and performance with lighter yet stronger steel in your lifting equipment.


My Inner Strenx®
My Inner Strenx® is a members-only program that allows approved manufacturers to place the My Inner Strenx® trademark sign on their products. A powerful marketing tool for OEMs, it's also a way for end users to identify producers and products made with superior steel and quality-controlled production techniques for demanding applications. Find out more about the My Inner Strenx® program or contact your local sales rep to join today.


Your quality guarantee
At SSAB, we work relentlessly to improve production processes. As a result, we can guarantee both closer tolerances and improved workshop properties, and help our customers develop new and better products. In fact, SSAB was first in the world to introduce a precision guarantee on the thickness of our high-strength steel plates – the Strenx® guarantees.



Infrastructure solutions



Dedicated partner, strongly involved
You can rely on SSAB to provide you with first-rate infrastructure products that are responsibly produced and offer great value for money. To us, partnering with customers means committing to prompt delivery and consulting with you during the design and execution stages as needed.
SSAB's extensive range of infrastructure construction products consists of steel pipe piles and retaining walls for foundations and harbor structures. The company offers also safety barriers systems, trapezoidal sections for bridge girders, a range of steel pipe products for water mains and expandable rock bolts for underground mine and tunnel roof reinforcement.


Versatile range of steel pile dimensions
SSAB's versatile range of steel pile dimensions enables you to select the optimal size, steel grade and length for your project. Piles are installed with driven or drilled technology and come in diameters of 76.1–1220 mm (3.0–40.0 in.) and thicknesses of 6.3–23 mm (0.25–0.91 in.). SSAB's steel grades especially for piling are S440J2H and S550J2H.


Retaining walls
Retaining wall structures, Combi wall and RD® pile wall, based on steel piles are often the best solution to replace traditional, labor intensive cast-in-place based retaining wall structures. Combi wall and RD® pile wall have clearly higher resistance against vertical loads than regular sheet pile walls. They also feature excellent bending stiffness and resistance.
RD® pile wall is specially designed for challenging conditions, for instance, for faster implementation of retaining walls and other foundation structures.


Build stronger with high performance RRs and RDs steel micropiles
Our high-strength RR® and RD® micropiles, in combination with efficient designing, easy and quick installation, lower environmental impact than traditional piling create a solution that is now stronger than ever.
By using the higher steel grade S550J2H, the micropiles load-bearing capacity can be added by up to 20% over that of steel grade S460J2H. The increased load-bearing capacity of the pile can be maximized by using smaller micropiles or decreasing the number of micropiles. For the customer, this means a significant improvement in the overall economy of the project.


Design tools
Software for fast and easy design

RRPileCalc is a design program for SSAB's steel piles. Eurocodes as well as National codes and instructions are applied in the end-bearing pile design.
PileWallCalc design tool enables easy calculation of cross section properties and bending resistances of the pile walls. The program calculates the bending resistances and normal force resistances of RD® pile wall, Combi wall and Zig-Zag Combi wall.


Technical support and customer service
We provide consulting during the design and execution stages.

Technical support assists in alternative offer calculations and organizes product training.
Our customer service personnel are dedicated to fast and professional service. We are willing to help you in any challenges and find the best solutions to support your business successfully.


Customer cases


Environmental responsibility and sustainability
SSAB develops new products and services in order to improve our customers' performance in sustainability and overall efficiency.

Life cycle assessment data for SSAB's products are available in the form of Environmental product declarations (EPDs). Manufacturing chain from raw material to finished product is carefully managed.
SSAB has introduced CE marking for infrastructure products. Declarations of Performance (DoP) indicate the technical characteristics of CE-marked products.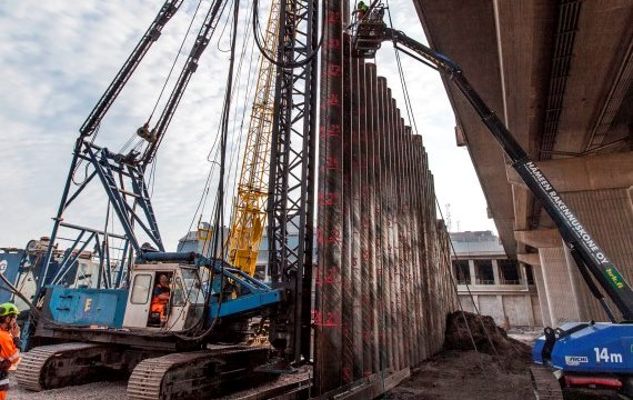 Transportation
Whether on land, at sea or in the air, you'll find SSAB steel in transportation and infrastructure solutions that powerfully impact our world.

Applications:



Trailers
Trailers make the perfect application for Strenx®, where you get more payload without increasing the total weight of the trailer.


Truck body builders
Whatever you are building, Strenx® can make your products lighter, stronger and more sustainable.


Tipper bodies
Tipper bodies face exposure to severe wear and impact during their lifecycle. By using Hardox® you can substantially lower the lifecycle cost.


Containers
Containers benefit from using high-strength steel, especially when combined with the weathering steel properties that increase the corrosion resistance when the steel is exposed to the air.


Trucks
With vehicles facing increasing demands on both fuel efficiency crash performance, the use of high-strength steel satisfies these often competing requirements.


Buses
With more traffic on the roads and higher speeds, buses are one of the safest methods of transportation. Using high-strength steels in the safety zones makes driving and traveling on the road even safer.


Railway transport
Railway transport is the most energy-efficient way to move goods or people on the ground. Still, there is room for improvement using high-strength steels to ensure better safety, efficiency and a higher payload.


Components
A wide variety of components perform better when produced with high-strength steel in heavy transport.



Yellow goods and contruction machinery
Yellow goods, used for road construction and other kinds of earthmoving activities, operate in harsh conditions. Its components are subject to wear and abrasion from asphalt, rocks and other abrasive materials. Simultaneously, all frame structures need to be rigid and strong to endure dumping loads.
In these conditions, increasing wear resistance in components subjected to wear can lower life-cycle costs and decrease down time. SSAB's wear plate Hardox has unique characteristics of excellent toughness and hardness as well as superior workshop properties. It can also be used as a load-bearing part in many applications, due to its strong structural properties.

Using Hardox® steel, with increased wear resistance and yield strength, for your yellow goods or construction machinery gives you the opportunity to design lighter structures without loosing strength. For a typical excavator the weight can be reduced by 10-30%.

Applications:



Steel for articulated dump trucks


Steel for road pavers, paver hoppers and more


Steel for road planers and road rollers


Steel for excavator bucket components


Steel for loader, dozer and grader components


Steel for dragline bucket components


Steel for snow plow blades, forklift trucks and lamellar forks


Hardox® In My Body – A sign for premium wear products in the market
Watch a selection of Hardox® In My Body certified buckets, dump bodies and other heavy construction products in action! These products have passed our strict quality control and is approved as a premium product by the SSAB board. Experts within wear and structural technology carefully analyze the welding quality, manufacturing process and design.
Each sign has a unique ID that is traceable and can secure the origin and material. The sign of quality with premium ingredients gives you as a user a significantly higher used equipment value. Click here to discover products that are both fuel saving and more productive.



Raw material handling
In raw material handling, wear resistance is a key factor for operations in mines and quarries. SSAB's Hardox® wear plate offers a unique combination of toughness, hardness and workshop properties. Its excellent toughness enables end users of mining and quarrying equipment to use even higher hardness levels, resulting in life-cycle cost advantages and less downtime. In conditions with sliding wear from a combination of coal and granite, the service life of Hardox® 600 is nearly 10 times longer than for mild steel, offering cost savings over and over again.

For manufacturers of material handling equipment for mining and quarrying, thinner material will of course mean lower fuel consumption and higher payload. In addition the excellent workshop properties of Hardox® wear plate will also lower your manufacturing costs by 10-30%.

Applications:

Dump truck bodies, liners and tail gates in Hardox® wear plate


Excavator buckets and front loaders in Hardox® wear plate


Hardox® wear plate for crusher hammers, wear liners, chute liners, hammers and crushers


Hardox® wear plate for mining shovels, mining draglines and bulldozer blades for surface mining equipment


Slurry pipelines, stone quarry tubes and pipes in Hardox® wear plate


Wear-resistant screens, grizzly bars, skips and buffer bins in Hardox® wear plate


Wearcalc
Business can be tough. As your equipment takes a pounding every day, you probably wonder how much wear and tear it can take, if you've chosen the right materials and steel grades, and whether your plate is worth the investment.


Find out more


Hardox® In My Body – A sign for premium wear products in the market
Watch a selection of Hardox® In My Body certified buckets, dump bodies and other heavy construction products in action! These products have passed our strict quality control and is approved as a premium product by the SSAB board. Experts within wear and structural technology carefully analyze the welding quality, manufacturing process and design.
Each sign has a unique ID that is traceable and can secure the origin and material. The sign of quality with premium ingredients gives you as a user a significantly higher used equipment value. Click here to discover products that are both fuel saving and more productive.



Contact
SSAB
Kontorsviksvägen,
784 44
Borlänge,
Sweden
Fotogalerie