Eni supports the "I don't take risks" campaign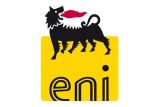 For the ninth consecutive year, the "I don't take risks" ("Io non rischio") campaign is set to take place in more than 850 Italian towns on 12-13 October. Promoted by the Italian Civil Protection Agency, Anpas, Ingv, ReLuis, Fondazione Cima and supported by Eni, the campaign aims to provide information about the natural risks that affect the country. Civil protection volunteers will set up information points to raise fellow citizens' awareness of risks from earthquakes, floods and tidal waves.
The information week will begin on Sunday 13 October, the United Nations International Day for Natural Disaster Reduction. Angelo Borrelli, Head of the Civil Protection Department, will officially launch the week by visiting a number of towns participating in the campaign. The first "National Civil Protection Week", established by order of the prime minister on 1 April 2019, will run until 19 October with the aim of spreading a knowledge and culture of civil protection across Italy. The initiative seeks to encourage citizens to take conscious actions and self-protection measures, facilitating the flow of information to people on risks, good practices to be adopted and knowledge of modern civil protection planning.
One particularly notable initiative is the development of the "Flegrei19" national exercise for volcanic risk, with which the Civil Protection Department and Campania Region have agreed to test civil protection planning measures for volcanic risk in the Phlegraean Fields. The test will take place from 16 to 20 October with the active involvement of the municipalities in the red zone of the Phlegraean Fields and all regional sectors (health, mobility and transport), with contributions from all structures and institutions involved in national planning. Eni will participate as the operator of power plants at risk of major accidents and as the operator of essential services for rescue workers and the population.
Source of information
Eni & ProfiBusiness.world
Date