Cisco Strengthens Partnership with Telenor on 5G in Norway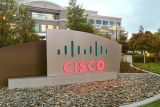 Earlier this year, Telenor Group and Cisco signed an agreement whereby Cisco will help upgrade Telenor Norway's existing mobile core network to also deliver a first generation 5G network (non-standalone mode or NSA).
The 5G NSA core network is designed to meet the needs of customers in the mass market, the B2B market, Internet of Things (IoT) and important critical services throughout 2020. It will deliver a significantly larger capacity than today's 4G network.
5G users will experience faster download speeds and a better overall user experience. The network's total capacity will allow the core network to neutralize expected traffic peaks (for major sporting events, as an example) without compromising the user experience. This helps to ensure HD quality for both 4G and 5G streaming.
Close cooperation
Since 2010, Cisco has provided core technology to Telenor Norway's 3G and 4G networks. The network is constantly being modernized to stay ahead of the market. In 2018, the companies upgraded Telenor Norway's core network to provide Scandinavia's first nationwide network for IoT.
"Cisco has extensive experience in delivering core technology for mobile networks, and we are excited to continue our collaboration into the 5G era," said Ruza Sabanovic, chief technology officer, Telenor Group. "For several years we have made each other better through open and good technical dialogue and strategic cooperation, and we look forward to continuing that. Cisco is an important supplier and partner for us, and will play a key role in the development also of the Norwegian 5G network."
"5G NSA is an important step on the road to a fully operational, standalone 5G network that will allow Telenor to enable real-time applications across verticals such as telemedicine, transportation and commercial/industrial, with low latency," said Jonathan Davidson, senior vice president and general manager, Service Provider Business, Cisco. "Our long-standing partnership validates our unique ability to provide innovative networking solutions that scale to support and benefit Telenor's customers in the 5G era."
Source of information
Cisco & ProfiBusiness.world
Date