Sales of companies focusing on engineering and CNC machining - Czech Republic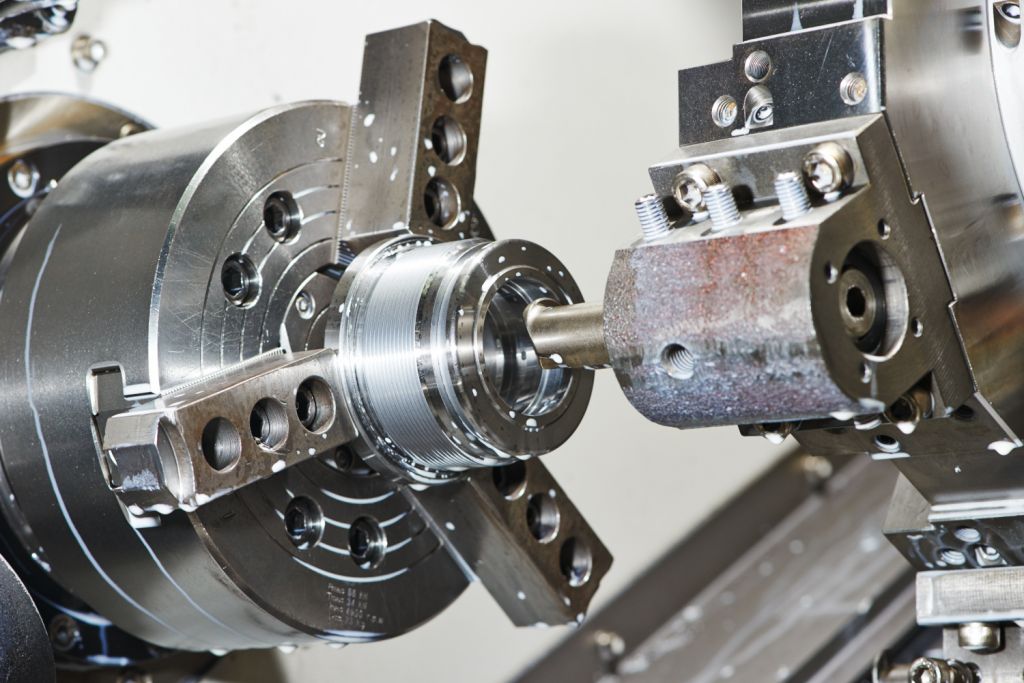 Are you looking for an interesting company focusing on mechanical engineering or CNC machining? Then we have a company offer for sale in the Czech Republic (Olomouc region). It is a stable engineering company that has been operating on the market for almost 30 years.
The company specializes in custom manufacturing of precision machine parts on CNC machining centers and conventional machines, machining technology. The production is focused on small and medium series of parts mainly for the electrical, food and to a small extent also for the automotive industry. The company processes metallic and non-metallic materials and ensures complete processing of the technology.
The great benefit of the company is its flexibility, reliability, high quality of services provided and, above all, a regular clientele, especially abroad (Germany and France). The company has about 30 employees, it is a stable team.
Thanks to its focus, production program and location, the company offers stability and, above all, interesting growth potential! The company is located in a leased production area of ​​approximately 1,000 m2, however, the long-term goal is to acquire its own premises.
The company's capacities are currently 125% full (the company uses subcontractors). In the case of future expansion of the production area, it is possible to expand the production capacity by at least 20-30% (current customer demand significantly exceeds capacity).
The main reason for the company's offer for sale is the owners' effort to further expand the company and use the potential. The current owners also want to bring a new impetus to the company. The company is not certified according to the ISO management system, however, the processes are set in the company and the whole company is very stable.
The company works in three shifts.
Company profile for sale
CNC machining

HAAS machining centers
high added value
low cost operation
two-machine operation



Conventional machining

robust modernized machine tools
digital measuring
single machine operation

Deburring system
Investment range
The price for the sale of the company is 2 800 000,- Euro


We also recommend an additional investment of 1 - 1 500 000,- Euro in our own production facilities
Assessment indicators
Total annual sales
2018 - 3 200 000,- Euro
2019 - 2 400 000,- Euro
2020 - 2 080 000,- Euro
2021 (to 30.6.2021) - 1 200 000,- Euro


Earnings before tax (EBITDA)
2018 - 424 000,- Euro
2019 - 224 000,- Euro
2020 - 340 000,- Euro
2021 (to 30.6.2021) - 224 000,- Euro


Assets
2018 - 1 400 000,- Euro
2019 - 1 120 000,- Euro
2020 - 1 160 000,- Euro
2021 (to 30.6.2021) - 960 000,- Euro



Employees
Tangible assets
CNC machines - 10x
Milling machines - 2x
Lathes - 3x


Centerless centerless grinder


worth 50 000,- Euro - ordered, 50% deposit paid
available from 2/2022


Cars - 2x
1 car and 1 van

Inventory
worth approx. 300 000,- Euro

hand tools, welding equipment, tools
value approx. 40 000,- Euro

office equipment, printers, PC
in the value of approx. 10 000,- Euro

and other equipment
Intangible assets
know-how
the company has many years of knowledge and experience in the field


quality web
search engine optimization


subscribers
stable customers from the Czech Republic and abroad


suppliers
long-term supplier relationships with suppliers are established, good conditions


employees
the company has stable employees - trained professionals
Long-term liabilities
Rentals
production and administrative area - approx. 3 200,- Euro / month
Sale price
Region
Czech Republic
Olomouc region


Contact